December 14, 1998: PSWQAT representive visits BBP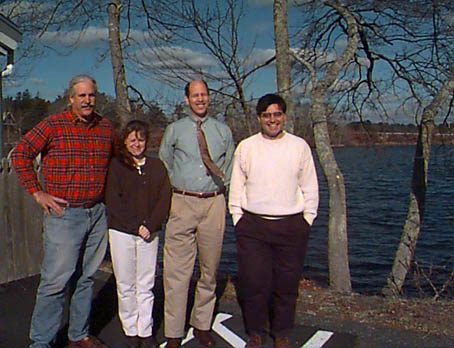 Steve Tilley (third from left), Work Plan Team Leader at the Puget Sound Water Quality Action Team (PSWQAT) is on a whirlwind tour of east coast National Estuary Programs as part of a technical information transfer initiative. In his visit today at the Buzzards Bay Project, Steve is trying to get a better understanding as to how the Buzzards Bay Project operates, what initiatives it has ongoing with Buzzards Bay municipalities, and how the Project's efforts are helping meet the goals and recommendations in the Buzzards Bay CCMP.
We wish Steve the best on the remainder of his journey.
---